Sara Gardner
President
The Fund for Public Health in New York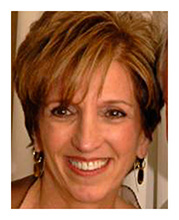 Susan's 30-plus years of firsthand development experience guides our practice. Her experience is rooted in developing successful campaigns and fundraising programs that maximize an organization's assets while building internal capacity.
Susan has been a coach and mentor to dozens of young and transitioning professionals interested in the sector, contributed to fundraising articles and trained Board members and staff in campaign planning, donor development and solicitation techniques.
Prior to launching shapiroassociates, Susan served in senior management positions including SVP for Development and Marketing at the Partnership for New York City, where she led a $29 million campaign for education reform in NYC's public schools. As VP for Development of the Local Initiatives Support Corporation (LISC) Susan organized and managed an unprecedented five year national $200 million campaign. She also served as Director of Major Gifts at Mount Sinai Medical Center in New York City, managing the major gifts component of a $165 million campaign.
Susan discovered her passion and honed her fundraising skills at Columbia University where during her tenure as Senior Development Officer for Annual Giving, the arts and sciences community doubled its unrestricted annual funding to over $13 million.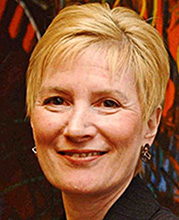 Nancy Burd
Senior Counsel, Strategic Planning and Organizational Development
Nancy has built a career advising grantmakers on strategic and effective philanthropic practices and guiding nonprofit agencies and their boards through organizational transformation, growth and scale. She has worked successfully with executive leaders, Board members, development and program staff in building strong nonprofit management and organization. Nancy's expertise lies in working with organizations to build the necessary internal capacity to improve knowledge and best financial practices to position themselves to grow and take advantage of strategic opportunities while mitigating risks. As President of The Burd Group, Nancy teaches and writes about good grantmaking practices and authored "On The Money: A Review of Key Financial Challenges Facing Nonprofits Today – And How Grantmakers Can Help (Grantmakers for Effective Philanthropy)."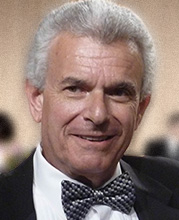 Ron Erdos has been a strategic planning, development consultant and manager of institutional fundraising programs for more than 40 years. A co-founder and CEO of Philanthropy Management Inc., Ron has been instrumental in leading innovative advancement programs for more than 88 major clients that include Art Institute of Chicago, Columbia Presbyterian Medical Center, The Guthrie Theatre (Minneapolis), New York Presbyterian Hospital, The Museum of Fine Arts (Boston) and WHYY Public Television (Philadelphia). Ron is responsible for success results greater than $600 million for these major nonprofits, including annual support/membership counsel and campaign management outreach programs. Other highlights of Ron's services range from membership programs for the Metropolitan Opera Guild to alumni/friends outreach programs for the nation's leading universities (from Yale to USC), to shaping membership for the James Lenox Society, a constituency-supportive leadership annual giving group of New York-Presbyterian Hospital/Columbia University Medical Center.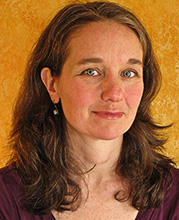 Holly Thompson
Institutional Funding and Proposal Development
Holly is a seasoned development professional with over 16 years of experience in institutional fundraising, program planning and design, and outcomes measurement. Holly helps the Firm's clients more effectively tell their stories and, in so doing, maximize their corporate and foundation funding. Holly's extensive fundraising experience includes working with Lutheran Medical Center, as well as Defy Ventures, South Asian Youth Action, Catholic Charities Neighborhood Services and American Express Philanthropic Program, to name a few. She was previously Deputy Director of Development at Brooklyn Community Services. Holly holds an MPA with a focus on non-profit management from New York University's Robert Wagner Graduate School of Public Service.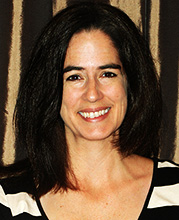 Angela Vaughan
Senior Researcher
Angela brings 12 years of prospect research experience to our team, including three years as a Senior Researcher with the University of Virginia and seven years as a full-time consultant. Angela has worked with a diverse group of clients – everything from educational organizations to historical museums. She has presented at both the national and Virginia chapter conferences of APRA (Association for Professional Researchers in Advancement), and has published numerous articles in APRA publications on topics ranging from Internet research to estimating net worth and philanthropic capacity.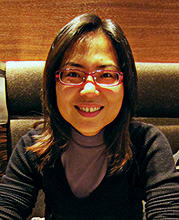 Ling-Chih Kao
Special Projects
Ling-Chih has worked with shapiroassociates since 2008 providing client support in prospect identification, prospect research and donor base analysis, as well as developing presentations for leadership recruitment and solicitations. Ling-Chih brings strong analytical, data management and research skills to her work based on her unique mix of professional experience across public, private and non-profit sectors. She has also conducted policy research for the New York City Mayor's Office and the Taiwanese government. Ling-Chih received her Master's degree in International Affairs, with a concentration on human rights, from Columbia University and holds a Bachelor's degree in Political Science from National Taiwan University.